Tuesday, June 28, 2005
i put the songs on repeat..
making myself immune to it.
but why does it feel so different
when its being played on the radio
when you are sitting beside me?
|chunnie.poh| 4:16 PM|


Sunday, June 26, 2005
sorry.
i didnt want you to know whats stirring in me
i could tell you but.
angry words i thought would come out of me if i start telling you
let me have time to recompose myself.
sort out my feelings.
before i come back to hold that hand of yours.
your gentle look, the twirling of my hair
the soft constant touch.
tells it all..
how i wished i didnt have to understand.
didnt have to care how you felt.
it feels so unfair but yet.
i have to try to understand.
and hide beneath it all that it doesnt matter.
smile and then walk away.
|chunnie.poh| 1:40 PM|


Friday, June 24, 2005
phuong..one sweet girl who never cease to hug me when she sees me in church.
her nickname was...pray to God that ivy gets better.
i was just barely telling her over msn that im not feeling that well.
body aching n everything.
this girl holds such a big heart for people around her...
thoughts keeps rushing through my mind.
about where i want to be
about where He wans me to be
about how i am feeling
about the world....
about everything....
*keep sleeping,cause in slumber... it can be put away for a little bit.
|chunnie.poh| 8:33 PM|


you can fly so high.
keep your gaze upon the skies.
ill be praying every step along the way.
even though it breaks my heart to know
we'll be so far apart.

i love you too much to make you stay
baby fly away.

things you told me.
things we do.
makes me alll confused.
how then and when thens.
would i be out of confusion
of who i am,
what i am
who we are.
and where are we journeying to?
*let me know when you have the answer.
|chunnie.poh| 1:51 PM|


Saturday, June 18, 2005
happy birthday babes..=))
19th Jun -

Jeslyn's 21st...

sorry babe.cant make it for ur party aye.have fun
20th Jun -

Wahlay's..

hey darlx. thanks for ur wonderful friendship always.be it in melb,singapore or even malaysia. have a blasted one with ur family.
21st Jun -

Amy jie.

....
i love you you yous.jie...
n off to some shopping in DFS..now..
then back home for family gathering...
n im off to bintan for 3 days.
with roommie leeny n dalton..
till lee-ean comes for thurs n friday.
fun filled week??
haha i guess..
yous:i love you too much to make you stay.. baby fly away.....
till thens.ill see u soons. huggies.
|chunnie.poh| 1:43 PM|


Friday, June 17, 2005
just been given 2 tasks...
to cook tea leaves eggs
and to try cooking assam laksa.
given n ordered by my fourth aunt.
and here we go again..
michelles' and claudia's long awaited.
chicken pie.. toos.
hahahhas.
lols.
looks like a lot to do huhs...
|chunnie.poh| 3:24 PM|


heys.
thanks for yest.
it was funnny seeing you nervous.
on the driver seat..
1st time aye...
shld do it again sometime....
huggies.
|chunnie.poh| 12:38 PM|


Wednesday, June 15, 2005
wheeeeeeeeez............
im done.
done with my assignment....................................
ahhhhhhhhhhhhhhhhhhhhhhhhhhhhhhhh
time for party.aye...=)))
but adapting and art results are out.....
Stand by everything You said
Stand by the promises we made
Let go of everythingI've done
I'll run into Your open arms
And all I know

I love You more than life
I love You more than life

Fall back on everything You've done
Fall back on everlasting arms
When all the world is swept away
You are all the things I need
You're the air I breathe

How can it be
You were the one on the cross
Lifted for all our shame?
How can it be
The scars in Your hands are for me?
You are the king of all
|chunnie.poh| 6:43 PM|


Tuesday, June 14, 2005
okays.i shld really be doing my assignment.
what duh? blogging.
haha who cares.
but after my essay...
im thinking what shld i be doing with my free time..
hahahahs.....
ill be working on my scrap book on my 21st..
ive gathered all the pictures..
hahahs its a matter of developing n choosing each them out..
alrightys.
and 2 special missions underneath it all.
but before all that.
do i have to go back to that essay.
im dreading it...
=( ...
|chunnie.poh| 5:00 PM|


m missing my baby dearest.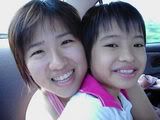 michie...
|chunnie.poh| 2:04 AM|


Monday, June 13, 2005
bleh.
do ur assignment..
CHUNFEI POH..
one last one...=))
been a whole lot of weekend..
anyways.i changed my flight AGAIN??
hahaha dunno how many times in this whole week??
hahaha anyways.
i aint feel like melbie at the moment.
i feel im happier without you.
and my days... seems so complete

without you

in my life.
seems so bright..=)
|chunnie.poh| 5:40 PM|


Friday, June 10, 2005
Bare feet tickled by the powdery sand
Pressing footprints along the shore
A vain attempt to leave a testament
That I walked this path before
Will you remember
Will you remember me??
|chunnie.poh| 10:26 PM|


Tuesday, June 07, 2005
Train a

child

in the way he should go,
and when he is old he will not turn from it. Proverbs 22:6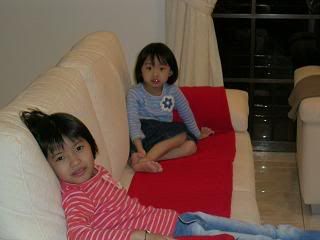 He called a little

child

and had him stand among them.
And he said: "I tell you the truth, unless you change and become like little

children,

you will never enter the kingdom of heaven.
Therefore, whoever humbles himself like this

child

is the greatest in the kingdom of heaven. Matthew 18:2-4
|chunnie.poh| 2:54 PM|


Sunday, June 05, 2005
It's a long, long journey
Till I know where I'm supposed to be
It's a long, long journey
and I don't know if I can believe
When shadows fall and block my eyes
I am lost and know that I must hide
It's a long, long journey
Till I find my way home to you
Many days I've spent
Drifting on through empty shores
Wondering what's my purpose
Wondering how to make me strong
I know I will falter I know I will cry
I know you'll be standing by my side
It's a long, long journey
And I need to be close to you
Sometimes it seems no one understands
I don't even know why
I do the things I do
When pride builds me up till I can't see my soul
Will you break down these walls and pull me through?
'Cause it's a long, long journey
Till I feel that I am worth the price
You paid for me on calvary
Beneath those stormy skies
When Satan mocks and friends turn to foes
It feels like everything is out to make me lose control
It's a long, long journey
Till I find my way home to you
|chunnie.poh| 11:38 PM|


her hellos was on the other end..
sounds of shrieks....
how are you doing??
in just a quick 5 minutes.
manage to squeeze whats been happening ..
it was so good hearing the same old familiar voice again.
although in the midst,there was the msn, the emails....
but it was all worthwhile....
thanks for the thoughts...
to the bece girls:1 last essay!!
for pearl n shir..:hahas 2 more... affter toms. one to go..=))
hugs babes...
|chunnie.poh| 7:09 PM|


Saturday, June 04, 2005
i miss fellowshipping.
i miss church..
was attending online service just yesterday and just then.
ruben morgan from hillsongs was leading the service

...
.
i miss fellowshipping with the bunch..
with familiar faces.
God thank you in the midst of even at the comfort of my own home
im able to worship and praise you...
Letting your words flow through me..
knowing that You my God reigns on high and forever more..
jesus i believe in you,
jesus i belong to you
you are the reason that i live.
reason that i sing....
with all i am.....
|chunnie.poh| 6:58 PM|


Friday, June 03, 2005
4th june-xiaolei's
5th june-Jay-C...Happy 21st
6th june-PeArlY's Happy 21st
7th june-SheilA's HAppy 21st
8th june-Marissa's
9th june-Leeny's and SamMi...=))
11th JUne-Peyang!!1
hey birthday babes and dudes...
happy birthdays... many well wishes for you..
hope that you would have a blast yea....
love heaps..
*mE
|chunnie.poh| 6:25 PM|


in the midst of doing assignment.
bowling, golfing away, eating
more n more mamak stores.
more pasar malams.
meeting up with the girls.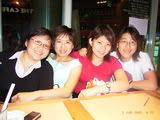 shopping with aunt n cousin
karaoke with sisters n their bf.
doing quiet time.
having dinners with parents friends.
swimming and playing badminton with the young ones.
its back to the assignments..=)
p.s:i feel so lost without my digi.cam..
need to get a new one soons.
coming..thurs..=))
|chunnie.poh| 2:36 PM|