Saturday, April 30, 2005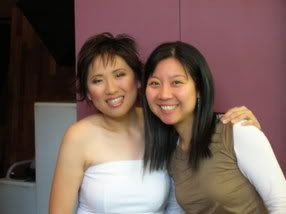 dearest pitabread.bunch: thanks for the experience of a lifetime.
i had great fun.. dolling up.. posing for the shoots.
it was really an experience of a lifetime.
i
just wanna thank God for each and everyone of you...
everyone in the bunch means so.much..
hoping to journey more. and so much more with all of you..
|chunnie.poh| 9:57 PM|


Thursday, April 28, 2005
dearest airen aka.janet. thanks for the friendship ..
times that we share.. that one year.
filled with fun, moods, food, stoning.. and nua-ing.
i hope our journey of friendship
would be of a greater level.
enjoy your day babe... love ya heaps
|chunnie.poh| 9:28 PM|


Tuesday, April 26, 2005
tomyfrens n family:thanks so much for the well-wishes.for the sms.the phonecalls.
i feel so blessed.
looking back at what happened today.
frens and family all had a part in it.
no -caller id phonecalls from family n friends from all over.
smses from everywhere.
i feel so blessed...
i feel so loved.
thanks all.
i love all of u heaps..
leens:thanks for everything,from the party to making of the cake...the roses,flowers.
you mean so much..babe!!!
heresby: happy 21st to myself.... n those who are borned on this day as well.
becegals:allthebest.forthe assignment.
|chunnie.poh| 12:18 AM|


Sunday, April 24, 2005
i wanna sit on the swings.
i wanna spend time alone with *you.
for *you are my greatest love.
*you have brought me to the santuary where
ill soar and just be with *you.
*you know the inside out of me.
*you'll ask me to dance to the life that i have.
*you will hold me through rain and storms.
*you have blessed me with more than abundance that i ever wanted.
*you taught me to life live.
to walk with *you, to trust in *you.
all the faith and patience i need....
*you'll never let me go.
i cant thank *you enough for everything.
|chunnie.poh| 4:57 PM|


started with a shot of cowboy with jess..
followed by heaps of vodkas.lime n raspberry.
cant count properly.
i cant thank enough of these friends that i have.
thanks for making it to the party.
to the organisers.LEENS,JES.T,JOYCE,SUES...
thanks so much.
its heartfelt thanks from the bottom.
games,speeches.drinks.
its all in the little memory box of mine which i will hug tight.
becegals:it was one of the most fun nights out that i have with you guys.
seeing all of us together in one place was definetely.best.
churchmates:thanks for the spontanity.the generous time out with me.appreciated. n making the time .out.
dentistrybunch: sorry.was wooozzy by the time u all were there. but thanks.for making me wear the paul frank p.js around.i can remember that bit.
friends.from everywhere.:i really appreciate the thoughts and just the time you were willing to share with me.to celebrate this big 21....
love you peeeeps,just the way you are..=)))
thanks for making it happen.
|chunnie.poh| 4:41 PM|


Friday, April 22, 2005
penny.penny
thanks girl.
you made my day.
made me so happy.
i cant thank God enough for this friendship
and i do LOVE you heaps.
and you are not lousy lar..
lols.talks soons k!!!
*peeps.ill have to show u what penny did.
hahah so sweeet!!!=)))
|chunnie.poh| 10:56 AM|


Thursday, April 21, 2005
as you take flight
you feel the take off of the aeroplane.
i hope you left your feelings back in singapore.
i hope this trip would do you good.
i promise not streaks of sunshine
but strings of laughter and love.
all down under in melbie.
where you and me would belong
|chunnie.poh| 9:56 PM|


Wednesday, April 20, 2005
the essay that im doing.
i didnt save from what i have last wrote.
it went down the drain.
sighs.
i cant do anything bout it.
i wldnt weep,wldnt even ramble bout why i didnt.
i just know that i have to do it over again.
*lunch break n its back to work.
|chunnie.poh| 12:44 PM|


Tuesday, April 19, 2005
m excited.
adel's arrving at 4am in the morning.
yeays!!!!!!!! on friday on friday n FRIDAY
i cant wait.
so for now.
i shld concentrate on my ESSAY n get over n done with!!!
|chunnie.poh| 2:18 PM|


Sunday, April 17, 2005
thanks for those times.
when i can call just to tell you that im sad.
scold you because im not happy.
scream cause i just feel like to you.
laugh so hard because you tried so hard to cheer me up.
i can bawl out all my sorrows and sadness.
you neever ceased to be there to listen.
the phone went silent because we fell asleep on it.
i thank you for everything ..
the sms.the phone calls.
the morning calls. the boos and blehs
for the smiles you really have brought to my life.continously
*love you just the way you are.
thanks
|chunnie.poh| 6:05 PM|


Friday, April 15, 2005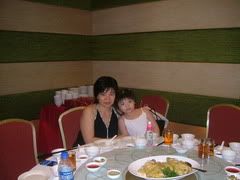 aunt just send me photos of the little ones. birthday..
i missed them so much.
pearlynn have grown so much.
n ver... had her fringe cut!!!
i cant wait.june june.june!!!!
yippies.
|chunnie.poh| 9:01 AM|


Thursday, April 14, 2005
im not happy!!!
understood??
NOT HAPPY AT ALLL...
*arghs..
pissed.
freaks.
|chunnie.poh| 5:52 PM|


Wednesday, April 13, 2005
live with intention.
walk to the edge.
listen hard.
practice wellness.
play with abandon.
laugh.
choose with no regret.
continue to learn.
appreciate your friends.
do what you love.
live as if this is all there is.
-mary anne radmacher
|chunnie.poh| 8:57 AM|


Sunday, April 10, 2005
dearest little ones:
holding you.when you were just a week old..
you have brought more than enough joy that any other childen can give
your little gestures of saying i love and miss you.
calling me to be back on ur special day..
going out for walks..
or even pestering me to go out supper.
smsing and calling to tell me how happy and sad you were.in school or at home.
on your special day: i just want to tell you how much i love you. and a BIG HAPPY BIRTHDAY to the both of YOU.even though im so far away.
there are so much things that are awaiting.and i pray that God is always sending angels to look out for you wherever you may.be... May He be your pillar of strength, guide you through your growing years.of childhood. and the so.many years to come..
Happy 9th Birthday Michelle AND
Happy 6th Birthday Claudia.
|chunnie.poh| 7:33 PM|


Friday, April 08, 2005
whilst on the swing..
my thoughts ran wild.
it went crazeee...
i missed home so much.
i missed the presence of *you..around..
i missed just letting our hair down and scream..
would *you come now.thens.
art was fun today!!!!
hees.
i missed the art rooom.
missed the girls from 5j..
till thens...
TGIF!!!!!!!!
|chunnie.poh| 6:19 PM|


Wednesday, April 06, 2005
haha i love my jies men.
sheesh.they are super cools.
hahha they bring a light to my life at times.
just talked to amy n joyce n da jie a few days ago......
talking to them are like a JOY.though naggy at times.
but hahah like they say.
its for my own good.
hahha thank GOD for MSN.n EMAILS..
that keep us so closely connected....
m missing family heaps here.
the little ones.
the aunts.
mum. sisters. dad. n kors.
sheesh men.
everyone think im coming back on 28th april
NONO !!! its 28th May... get it right.
but then i think m going to postpone.
till then
im missing all of u back home. so much...
sheesh
only if.time cld fly!!!
|chunnie.poh| 12:42 AM|


Sunday, April 03, 2005
I Can Do All Things Through Christ Who Strengthens Me
- Phillipians 4:13
i cant thank enough of what you have done...
cant stop praising your name...
you brought so many people in the midst of no where.
to let me learn and know more about you.
though time spend was little with the girls.
but i just cant help feeling so blessed being able to share life with them.
i see so much potential in people around me..
God have instored so much for them
to open up willing hearts to come and know him more.
this journey,might be tough...
but..well im not afraid
because i have a
strong n mighty GOD!!!
LIFE'S A JOURNEY!!! ITS BETTER DOING IT TOGETHER!!!!!!!!!!!!!!
I wanna LIVE FREE... GROW STRONG..
|chunnie.poh| 11:07 PM|


this holidays though have been one great n awesome one with frens.
sydney trip was like!!! best.company.excellent.
back to melbie.
ive got my food cravings all satisfied.haha
eaten like dessert house,ms marples,yum-cha
hotdog n crossiont from vic mart.
shanghai dumpling place.
shira nui sushi...
and the list continues.
haha it seem like as if im like pregnant..
and i watched movies yesterday.
ROBOTS!! THE PACIFIER!!!
okays.tuesday.i wanna go to the movies as well..
anyone???? i feel im such a sucker for movies nowadays.
looks like too much fun aint that good.
its hard now to tune back to the need to study.
the need to do work..
the focussing.the everything...
hanging onto the thoughts above me...
why does my hse smells like urs.
im drifting back to memories..
i dare not looked back and think.
as the minutes are tickling away.
i have to move on................
|chunnie.poh| 2:28 PM|


Friday, April 01, 2005
*you brought me to this place.
to see so many people coming to praise your name.
to know how great YOU are.
all the promises that YOU have made.
Thank you for everything that YOU have provided.
You are the one and only.
*its between YOU and Me...
il continue to praise and worship you forever.
|chunnie.poh| 12:21 AM|