Thursday, March 31, 2005
the adrenalin of the swings and the slides.
memories flashed back.
did i have such a unhappy childhood????
i had so much fun at a playgrd juz half an hour ago.
with em's,leens n lulu...
with the sun shining...
the beach was good with the sydney gang.
but m missing my cousin...
sighs.
to contemplate within the boredness that i have.
to fight within my ownself.
i know only HE can carry me through this.
i want to go drive cruising.
someone?? go with me????
|chunnie.poh| 11:53 PM|


Wednesday, March 30, 2005
i cant believe im sitting in front of my comp now.
and im back in melbie.
4days 3 nights.just flew.
greeted by 2 specs of rainbow..
im missing sydney.the company of frens.
the fun.
the sleeps on the car...
the dead kangaroos on the road.
the tipsyness n eating noodles.
the BEACHES (*drools)..walks.
food.FOOD..FOOOD!!!
taking pics.
so so so many of them...
the long driving cruises.laughs,talks.
everything.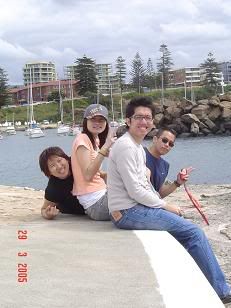 missing the wollongong beaches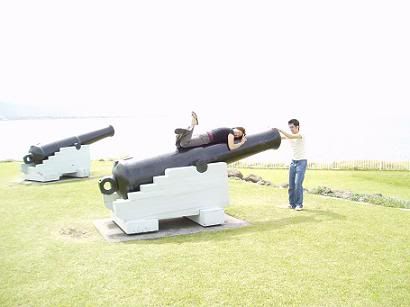 with my couz.on the canon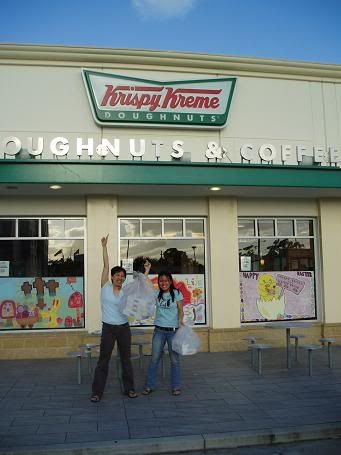 with leens.all happy with krispy kremes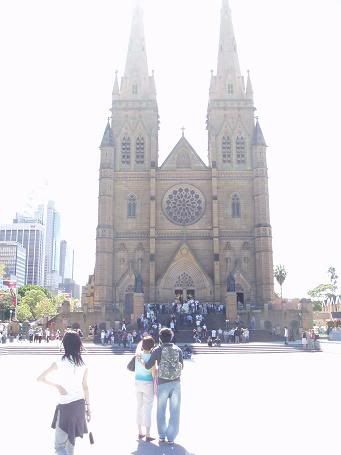 i love this photo with the backviews of couz,me n leungsiu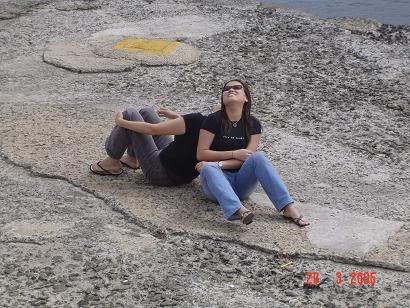 this is my FAVOURITE... with leens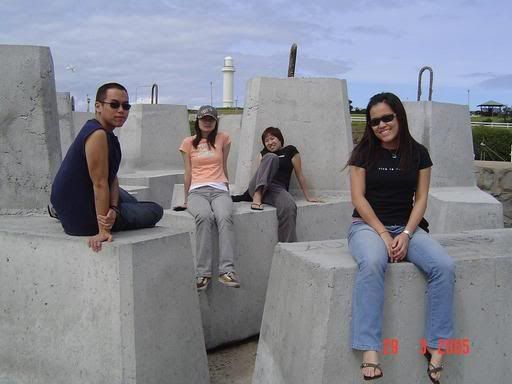 the melb.peeps
but i think m glad to be back in melbie.
greeted by such a warm n beautiful day...
walks in the botanic garden.parks
long drive cruises.
going to the beach..
assignments(dreads)
its all waiting.
till thens.
missing alls.
|chunnie.poh| 12:11 PM|


Sunday, March 27, 2005
greetings from sydney....
darling harbour...
its just beeen fun.fun.
going in circles.
weathers perfect for everything..
blacksesame icecream...
krispy kremes.
everything.
cant wait for whats happening tonights.
till thens.
ciaoz.
|chunnie.poh| 4:43 PM|


Friday, March 25, 2005
im leavin sydney in less than 2 hours.
im not feeling that happy.
aint feeling that great after alll..
im in a state of dilema.
series of confussion.
im smiling ...
im still standing strong..
maybe by being away wld do me good.
God, hear my cries.. guide me and hold me close
|chunnie.poh| 6:20 PM|


Thursday, March 24, 2005
yeay!!! easter coming...
heee.
sydney n wollongong .
here i come..=))
i cant waits.
eat .. n eat.. n shop n shop more in the land of NEW SOUTH WALES
but before all that..
im looking at the assignments before me.
its scary...
so much stuffs to do..........
hahha.i shld just put all those thoughts aside and party...
p.s: drinking party at my plc tonights.
just come k!! after 10...
hees.
cheers.
|chunnie.poh| 1:36 PM|


Tuesday, March 22, 2005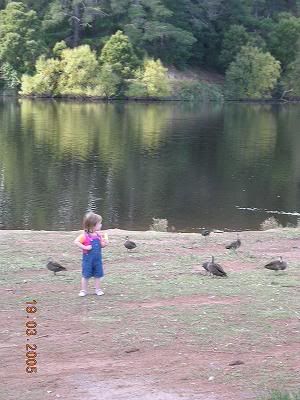 *times when you just feel like.
swinging away on the tall big tree.
looking out onto the surroundings..
with an ice-cream on your hand.
you smiled as you licked it.
you told me thats its yummy
and you asked if i wanted some.
|chunnie.poh| 8:43 AM|


Wednesday, March 16, 2005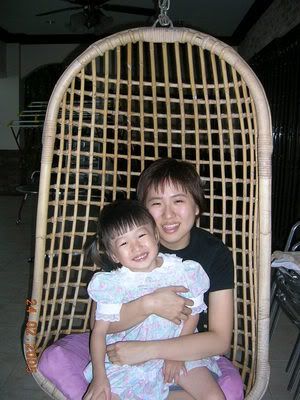 im so charmed by everymove that *you make.
*you are there beside me,whenever or wherever.
i'll continue this journey of faith with you.
for the Joy of the Lord is my strength.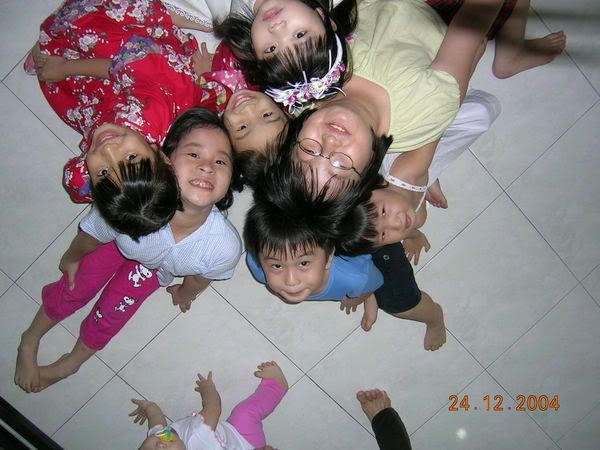 |chunnie.poh| 2:47 PM|


Monday, March 14, 2005
this arvo..
i feel like just stayin in at home.
its bout 33 degrees outside.
ive so much things that i need to be done.
assignments. pilling up like anything......
just came back frm lunch at joes garage
trampoline ice-cream
with the girls...LYCHEEE!!
and now,with the food churning.i feel like a jog.anyone???
was away for the weekend in camp.
had heaps of fun.
dinner,lunch n brekky with the girls.
sitting down n looking at the stars.
hiding one corner.n scaring someone.
making the kitchen as if it was ours
surfing, rope climbing, rock climbing,abselling,boating,making sand sculpture....
all was an experienced.
but i like boating the best!!!
so when shall we go boating again..
and i got to know other coursemates even better......
its alll good.
camp photos!!!!just click!
m waiting for this weekend.
going away to dalyesford with the someothers.
lavender farm, spas...
here we come..
its now,that ive decided.
it shall be off to rest..for a while....
take it as it comes.
|chunnie.poh| 3:21 PM|


Sunday, March 06, 2005
what if now.
i tell you that im confused.
that im not too sure whats going to happen next..
would *you still continue this walk with me?
|chunnie.poh| 7:53 PM|


Friday, March 04, 2005
im still missing you.
m looking at the photos.
thinking of the days that swift past us.
m wondering how you are really doing..
*you made me laugh,
*you made my day just by calling and smsing.
i never know how much i mean to you
but what you said to me.really made me want to fly back
made me aware that your big cousin here means so much to all of you.
be it, ah-ma games, picking each of you up after and before school.
making my home the after school care..nasi lemaks at yellow corner.
ALL OF YOU MEANS SO MUCH TO ME TOOS!!!
i love you heaps little ones,...
rou, baby, babygirl, xiao xy, jas,pearl,william, ver. REO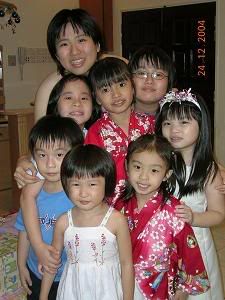 |chunnie.poh| 12:40 AM|